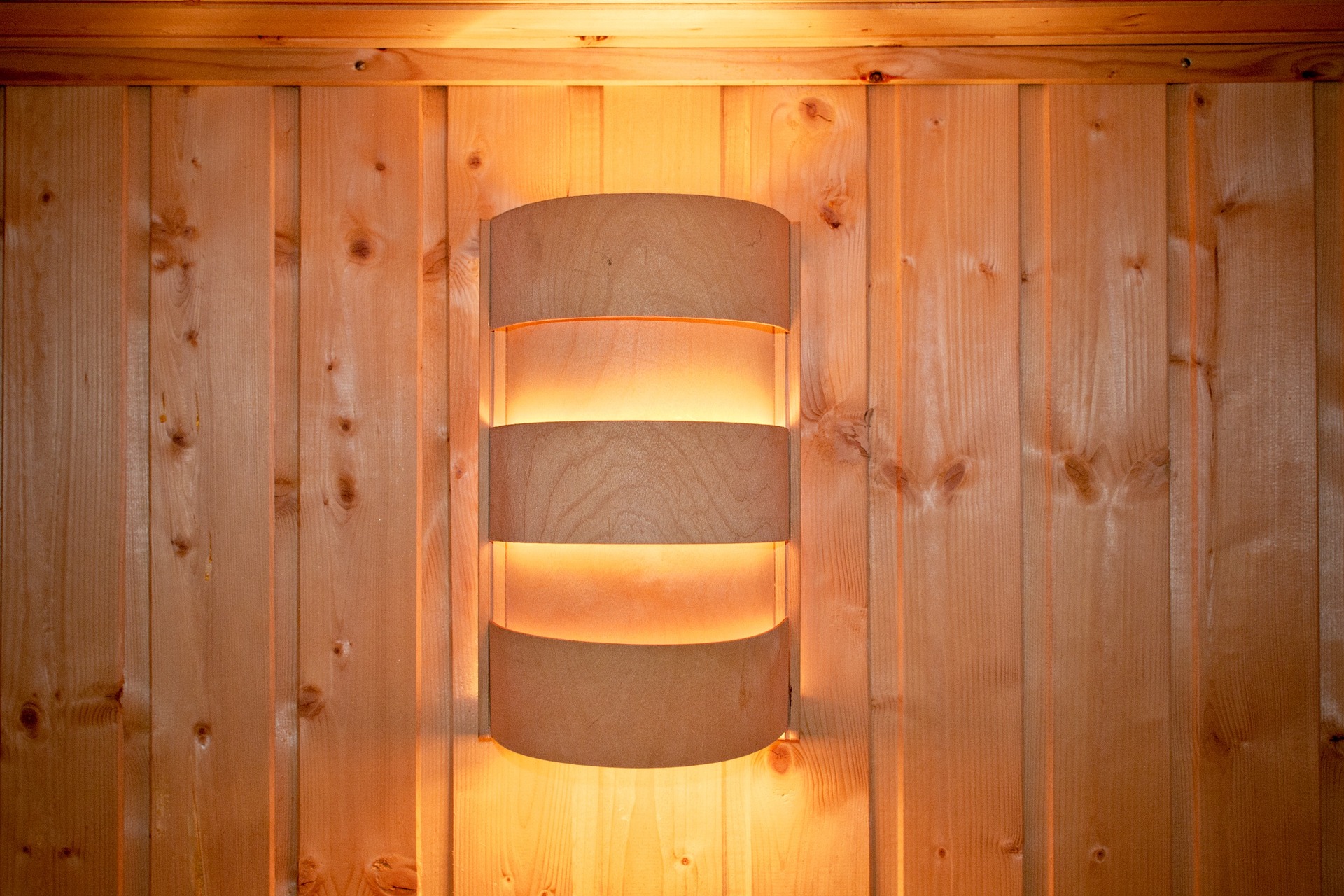 Infrared Medical Sauna 

with Chromotherapy

 Packages
60-Minute
*Valentine's Day Exclusive Prices*
Single Session –  $59
Package of 5 Sessions – $222 ($44.40 per session)
Package of 10 Sessions – $399 ($39.90 per session)
*add-on fee of $25 for each additional person
30-Minute
Single Session –  $39
Package of 5 Sessions – $180 ($36 per session)
Package of 10 Sessions – $330 ($33 per session)
*add-on fee of $20 for each additional person
Our Sauna is one of the only saunas designed by doctors.  Made to improve blood flow, reduce headaches and migraines, heal your muscles, and achieve absolute pain relief for a better nights sleep.
We use Full Spectrum heaters that represent a revolution in sauna heater technology and can provide an invigorating session unlike anything you've ever experienced before.  Most other infrared saunas only offer heaters that release infrared waves near one end of the spectrum which means that the healing benefits from the sauna session are diminished.  The heating technology in our Medical Sauna offers a full spectrum of wavelengths: near, mid, and far infrared.  A full spectrum heater is important because each spectrum of infrared waves provides different levels of skin penetration and light therapy.  This means you will get even more benefits in your sauna session and will truly start to feel more relaxed and healthier, each and every sauna session.
The Content Of This Site Is For Informational Purposes Only. It Is Not To Be Used Or Relied On For Medical, Diagnostic, Or Treatment Purposes. It Is Not Intended As Patient Education, And It Does Not Create A Patient–Physician Relationship. In No Way Or Manner Should It Be Used As A Substitute For Professional Diagnosis Or Treatment. Belle Moi Wellness Center  Reserves The Right To Refuse Service To Any Person For Any Reason, And Is Under No Obligation To Treat Any Person Who Seeks Our Services.
*Disclaimer: 

As with any medical aesthetic treatment, individual results may vary and have unique risks and benefits which must be understood before making a decision to undergo any treatment at Belle Moi Wellness Center. Statements made on this website are not guarantees of treatment results, benefits and/or levels of risk